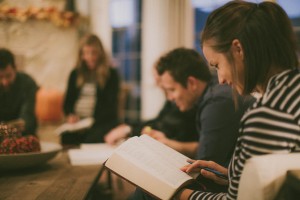 At Brick, we believe that every Christian is called to do life in community. Community is best represented by a small group of people committed to relationship, growing spiritually and serving others. Small groups provide a great opportunity for new friendships to be discovered. They also give us a chance to talk about practical ways we can apply Biblical truth.
What to Expect…
Our groups meet weekly throughout the area. Each meeting is leader-led through a relevant discussion and study providing important answers to life's questions. In small groups, we pursue God's will for us to be mature in the Lord, measuring up to the full and complete standard of Christ. Groups will typically take a break June – August.
Small Group Schedule for Fall 2021
SUNDAY:
Sunday School Small Group
Time: 8:45 am
Location: Fellowship Hall Class Room
Facilitator: Boyd & Betty Ann T
Young Couples/Adults Small Group
Time: 2:00 pm
Location: Bill & Lynn's Home
Facilitator: Bill & Lynn K
TUESDAY:
Intercessory Prayer
Time: 6:00 pm
Location: Fellowship Hall
Facilitators: Jim & Darlene Hetzel
WEDNESDAY:
Small Group
Time: 12:30 pm
Location: Pat's home
Facilitator: Pat M
WEDNESDAY:
Time: 6:30pm
Location: Kevin & Millie's home
Facilitators: Kevin & Millie M
THURSDAY:
Small Group
Time: 6:30pm
Location: Peter & Wendy's home
Facilitators: Peter & Wendy M
Don't see a study that fits your schedule?
See PB about starting a new one.
Contact us to get more information about these groups.